Xtratuf isn't just displaying their boots at this year's Pacific Marine Expo (PME) booth 415, they brought in Phill from Sabbath Tattoo in Bellingham to leave a lasting mark for a second year in a row. They accepted name submissions from 10 a.m. to noon on Wednesday and Thursday, picked four names that were then tattooed that same afternoon at the show. There were 15 designs to choose from, all designed with Xtratuf and PME in mind. If you missed the opportunity this year, they plan to bring the ink back to next year's PME.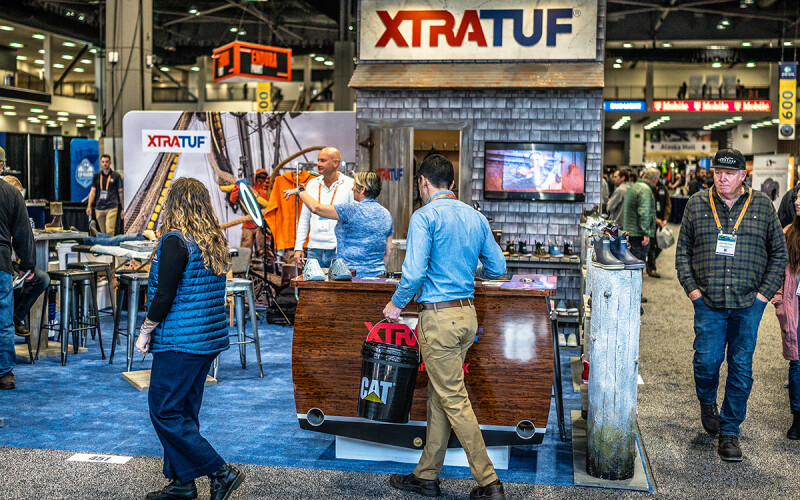 Xtratuf has many new Ankle Deck Boots on display as well as designs on the inside of the taller Legacy Boots. Many versions include interior prints provided by Fishe Wear, an Anchorage, Alaska based company, as well as Salmon Sisters, owned by two commercial fishing sisters who create designs inspired by their life in Alaska. In addition to the boot selection, they have expanded their shoe line with many slip-on deck shoe options.
In addition to the numerous pairs of boots, they brought a generous number of branded shirts, including a shirt with the tattoo designs created by Phill this past year. Swing over to their booth the last day of the expo to chat with the Xtratuf team and find new boots for your upcoming fishing season.