When Eugene Evans, 67, of Crisfield, Md., was growing up in the isolated fishing village of Rhodes Point on Smith Island, Md., his life dream was to become a commercial waterman.
As a youth, Eugene spent summers working with his father on the family boat, Twilight, harvesting peelers and soft-shell blue crabs and messing around with boats. At an early age, it was apparent, he could come up with ingenious ways of fixing anything related to boats.
Evans married his childhood sweetheart, Rose, in 1970. And at age 17, he went to working the water full time. With decline in the seafood industry, the couple moved off the island in 1973 to Crisfield on Maryland's Eastern Shore. Evans continued to work the water, but more and more he was receiving calls from commercial fishermen wanting him to work on their boats. Over time, he was spending more time working on boats than fishing.
In 1980, the couple started Evans Boat Repair. He built his first fiberglass boat in 1983, a Smith Island crab scrape boat, known on Tangier Island as a barcat. The style of boat evolved over time specifically to pull a dredge by hand for blue crabs in the grassy shoal waters of Tangier Sound. The boat style goes back to days of sail and wind power.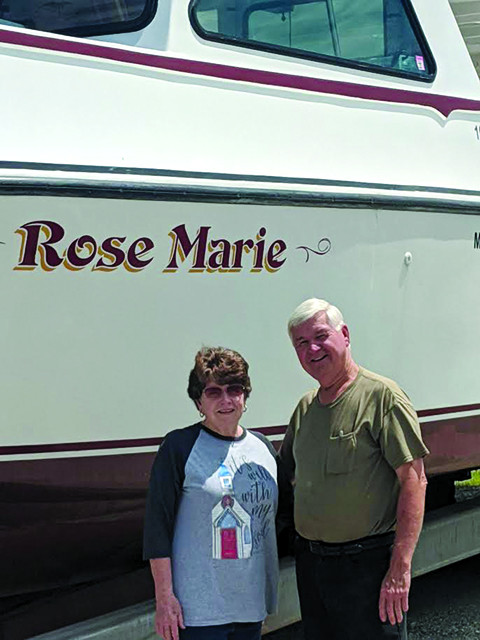 Evans' father, John, owned a 22-foot barcat built during the sailing era. When Evans decided to use it as a mold to build a fiberglass version, it still had the slotted centerboard, which had been plugged when the first engine was installed. "I actually took her and turned her upside down and used her as a plug to build my first fiberglass boat," he says. "She was an old boat, but she had features that worked good for working the waters of Tangier Sound.
"She was a slow-going boat because she had a sailing-style tuck stern. I squared the stern up on my (fiberglass) version and put a tunnel in her for the shaft and prop. The tunnel made her able to work in 12 inches of water on a soft bottom," he says.
"When we got her done, I soon built and sold two more to a father and son. I had no intention of becoming a full-time boatbuilder. I ended up building five boats that first winter," says Evans.
The next year, 1984, a waterman requested a 30-foot barcat. "I got (Smith Island boatbuilder) Joe Kite to build a 30-foot traditional wooden crab scrape boat, and I used it as a plug to build my fiberglass boat," says Evans. Kite was paid by the hour to build the wooden boat and came daily to Crisfield from Smith Island to work on the boat in Evans's boatshop. The 30-foot fiberglass barcat was a successful endeavor for Evans Boat Repair and he built and sold several more that year. Kite stayed around for the launching of the first fiberglass 30-foot barcat. He was later featured in the article "C-flex System sparks Maryland builders' shift to fiberglass" in NF June 1989.
"When Joe saw our finished product, he called (the late) Dave Sintes (of Seemann Fiberglass) and had him design him a boat. After that time with me, Joe didn't build many boats out of wood. It was all fiberglass," says Evans.
In 1985, Evans began getting requests for larger, more traditional deadrise boats. He teamed up with a Trappe, Md., boatbuilder, the late Gene Travers, to design and produce the well-known fiberglass Somerset 35- and 42-foot boats. Over the years, the firm built deadrise fiberglass boats for commercial fishermen up to 50 feet long.