An informal survey of what fishermen want in their seabags when they leave the dock resulted in a wide range of items that deckhands find essential — everything from boots, gloves and sharp knives to Advil and cigarettes.
Reading the responses from deckhands, a couple of things become clear: Fishermen experience a lot of physical pain. A surprising number of people listed over-the-counter pain killers as essential to their comfort when heading out fishing.
The second thing fishermen seem to obsess about is their feet: socks, crocs, slides, and good boots appear to be the foundation, literally, of a happy fishing trip. Fishermen work on unstable often wet or icy platforms and must keep their feet under them at all times, and they need to stay focused and comfortable on their feet for hours. Finding the right combination of socks and boots, and something to wear in the galley or wheelhouse, can be an endless quest.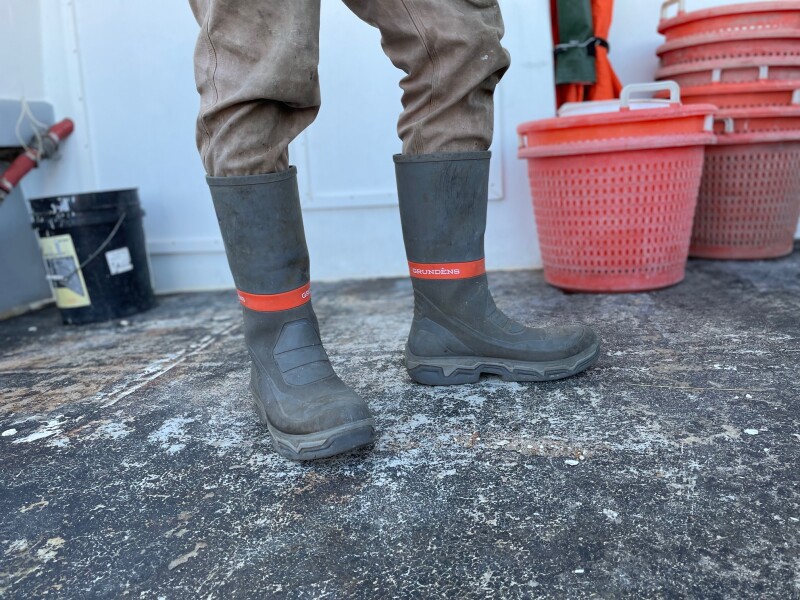 "I don't have any brand loyalty for socks," says Matt Calvin, who fishes for surf clams out of Massachusetts. "In the winter, nice thick ones. Spring, summer, and fall, regular socks are fine."
Another fisherman adds that socks should be higher than one's boot tops to avoid chafing. Calvin is still searching for the perfect boots.
"I used to wear Xtratuf, but they didn't seem to last, especially the non-insulated ones. I'm wearing Grundéns deck boss boots now, but if the deck isn't textured either by rust or grit, they have trash traction when it's wet. They've lasted more than a single season though, so I'll just watch my step."
Kirsten Schonberg-Hamar works on a salmon seiner out of King Cove, Alaska, and has also done some trawling.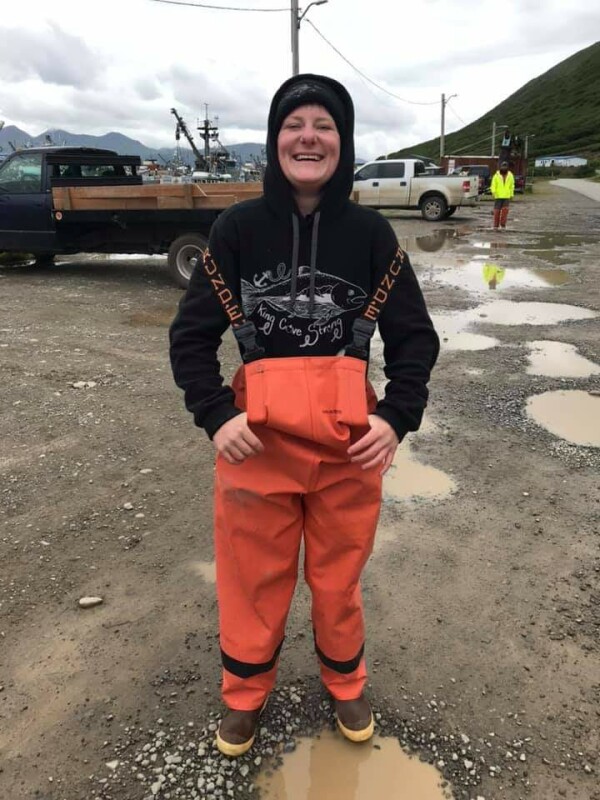 "Right now, I'm purchasing a Garmin inReach. A crewmember let me use his last season, and I was hooked," says Schonberg-Hamar, who uses the popular handheld satellite communication device for texting. To stay dry, she buys a new Grundéns bib and jacket every two years.
"They are the ones I've found so far that have my size: XXS." For her feet, Schonber-Hamar sticks with her Xtratuf boots, ever popular in Alaska.
As far as gear on the boat is concerned, Schonberg-Hamar has been very intrigued by new Asano products, in particular, the Asano auto shackles used for connecting and releasing seine rings.
"I also buy my own Spectra twine/line, Roald net needles, Norsk and Victorinox knives so I can help other boats with their nets on my dime. This helps improve my mending skills and make connections that come in handy."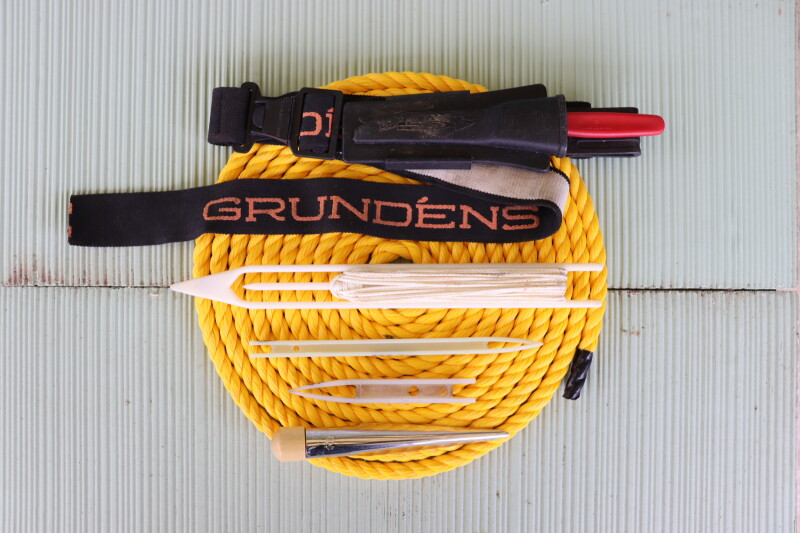 All fishermen want gloves that keep their hands warm and dry. Mark Moone, originally a Rhode Islander, fishing somewhere out there uses Showa Atlas gloves.
"I take smaller ones for the start of a trip and bigger ones for when my hands swell up," he says.
Matt Calvin also mentions that he uses Showa Atlas gloves, the 660s, when harvesting surf clams.
What comes to light in the answers to the question of what fishermen don't want to leave the dock without, is the hardships deckhands face. The pain, fatigue, swollen hands, go with the territory, and everyone who has spent time on deck is familiar with various repetitive motion ailments. Small pleasures make a big difference, and cigarettes — tobacco or other herbs — are on many lists of vital things to have in one's seabag. Running out of cigarettes on a long trip can be like a little hell for smokers, adding another little misery to an already difficult job.
Then there are the guys like Jeromy Connor, engineer on the 113-foot Pacific Challenger out of Seattle.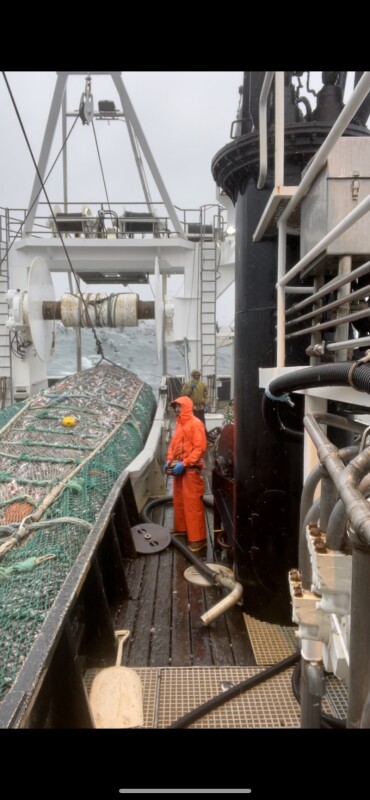 "We fish hake, out of Westport and then go up north for the A and B seasons," says Connor. He takes essentials like his Red Ledge jacket and Xtratuf books. "After that it's all about comfort," he says. "Slippers, board shorts, hats. Then I heard all these old timers talking about how great it was in the 80s," says the 35-year-old Connor. "So I decided to bring the 80s back. I ordered all this stuff and the Golden Alaska would bring packages out to me. It took a couple of weeks to put together, but then one day I came out on deck with my '80s outfit."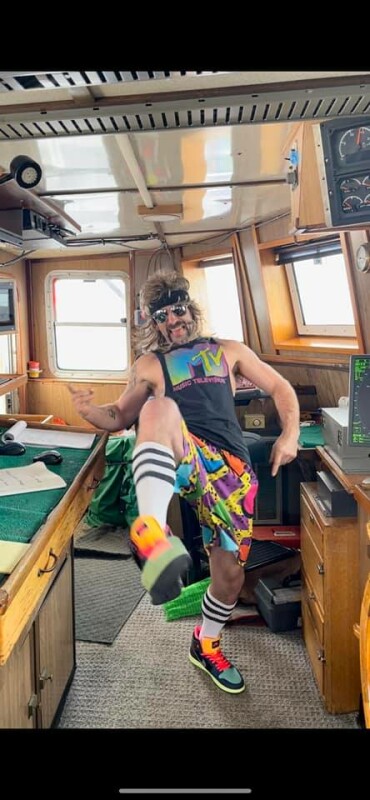 Connor, in what looks like a mullet wig, knee-high white socks, an MTV T-shirt, and colorful shorts and sneakers, made a splash with the rest of the crew.
"12-hour tows, you gotta keep the humor going," he says.
It could be that every boat needs a Jeromy Connor, just to keep things light.