Peter Pan Seafood Co.'s President and Chief Growth Officer Rodger May has made a commitment to fighting an invasive species, supporting veterans and encouraging education in airplane maintenance — all with one generous donation.
May and his wife, Lisa, gifted a Douglas R4D-8Z (Super DC-3) aircraft to VIPER Transitions in Alaska, a nonprofit that supports veterans through employment training and outreach programs.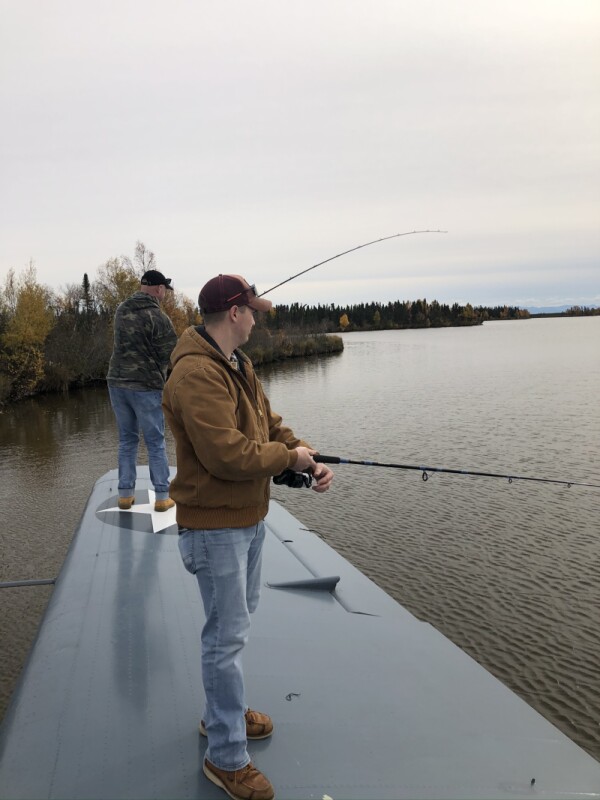 The organization's Aviation Maintenance Program provides veterans with hands-on aviation maintenance instruction. The plane will also serve as transportation for VIPER's Operation Combat Pike, an effort to fight the invasive northern pike species from Southcentral Alaska's waters. These fishing trips create space for veterans to build comraderie and connection.
"The work that VIPER is doing for our veterans is incredible, and we're honored to be able to support their mission," said May. "As a certified pilot, I love the Aviation Maintenance Program. And coming from Peter Pan Seafood with my more than 35-year career in the seafood industry, Operation Combat Pike is especially significant to me. Our military veterans have given us so much and I'm glad to be able to give a little back by supporting these programs."

VIPER is preparing to take its programs across the nation based on its success in Alaska and is looking for additional funding sources, including dedicated federal grant funds to support veterans through transition, workforce development funding from industry partners. Visit www.vipertransitions.com to learn more about its programs and to support its mission.
"To accomplish our mission, we need patriotic Americans like Rodger and Lisa to support our cause," said Kyle Kaiser, president at VIPER. "We want every veteran that enters our programs to have the opportunity to find a rewarding career in their pursuit of the American dream that they fought to defend. As a totally volunteer-run operation, this donation will have a huge impact on our organization, and we are so grateful for Rodger and Lisa's support of our mission to end veteran suicide."