To the rest of the world, Dec. 27 brought news from the "Deadliest Catch." To this world, it brought a reminder of the losses this industry pays witness to on and off the water, regardless of season or holiday.
As we rounded the corner to the one-year anniversary of the tragic loss of the Scandies Rose on New Year's Eve 2019, and a decade after the 2010 death of the iconic Captain Phil Harris, news came that Nick McGlashan, 33, deck boss on the F/V Summer Bay, had died in Nashville.
McGlashan, a seventh-generation fisherman from Akutan, Alaska, began working onboard when he was 13. His Bering Sea crabber's life was documented on the "Deadliest Catch" from 2013 on. The show chronicled his abuse of alcohol, heroin and methamphetamine, as well as his journey to sobriety and renewed faith in 2016. He was also father to two young children.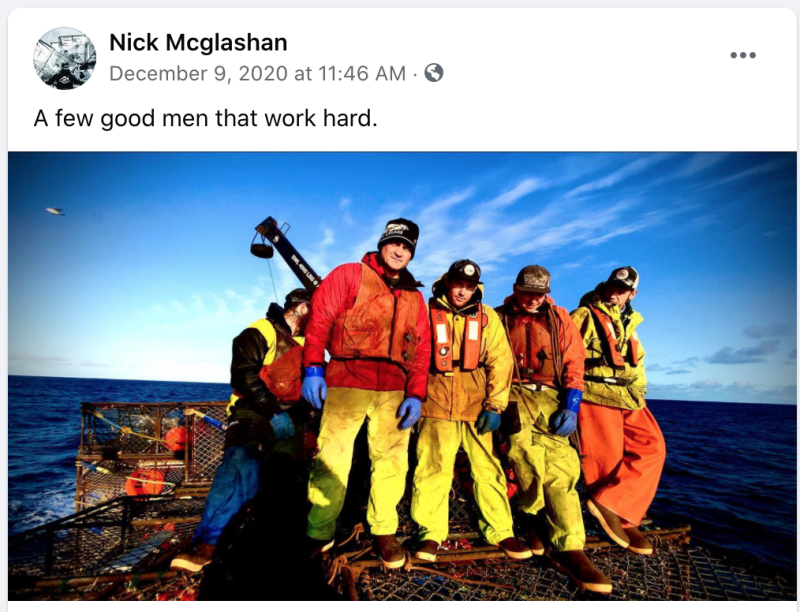 McGlashan fished with "Wild" Bill Wichrowski on the F/V Cape Caution and more recently on the Summer Bay. Wichrowski's son, Zack Larson, worked the Cape Caution, as well. Despite some friction with McGlashan on the show, Larson posted a heartfelt tribute to his friend and crewman on Jan. 2.
"I always thought during our years on the Cape Caution and the ones to follow that he'd be running a boat in Alaska like our dads. Picturing us running boats and working together for the next 30 years always seemed like the reality and not a dream," wrote Larson on Instagram.
Larson now runs the Elinore J. for former "Catch" Captain Sean Dwyer.
This fall, McGlashan wore MR on the back of his foul-weather jacket in memory of Mahlon Reyes, another Bering Sea crabber who died at the age of 38 after suffering a heart attack in July 2020.