Deadliest Catch, the reality television series that follows crab fishermen aboard fishing vessels will return next April, despite the red king crab season being closed by Alaskan authorities.
The reality television series that premiered on the Discovery Channel on April 12, 2005, and has been the base for a series of spinoffs will enter its 19th season this year. But the decision by the Alaskan Department of Fish and Game to close both the red king crab fishery and the Bering Sea snow crab fishery raised doubts about the viability of the show.
The show follows crab fishermen aboard fishing vessels in the Bering Sea during the crab fishing seasons. The base of operations for the fishing fleet is the Aleutian Islands port of Dutch Harbor, Alaska. Produced for the Discovery Channel, the show's title is derived from the inherent high risk of injury or death associated with this line of work.
The show emphasizes the dangers on deck to the fishermen and camera crews as they duck heavy crab pots swinging into position, maneuver hundreds of pounds of crab across a deck strewn with hazards, and lean over the rails to position pots for launch or retrieval, while gale-force winds and high waves lash the deck constantly.
Deadliest Catch draws consistently high ratings for Discovery Channel; season 3 attracted more than 49 million viewers throughout the season and over 3 million viewers per first-run episode, making it one of 2007's most successful programs on cable TV. Overall ratings for Deadliest Catch have always been good enough for the show to be renewed.
A study by the New York Times shows that Deadliest Catch is "most popular in areas that are rural, cold and close to the sea, particularly Alaska and Maine".
As filming crews prepared for shooting the new season, the announcement of the Alaska Department of Fish and Game (ADF&G) and National Marine Fisheries Service (NMFS) that following "completed analysis of 2022 NMFS trawl survey results for Bristol Bay red king crab" and with the notion that "the stock is estimated to be below the ADF&G regulatory threshold for opening a fishery" it was decided , therefore, "Bristol Bay red king crab will remain closed for the 2022/23 season."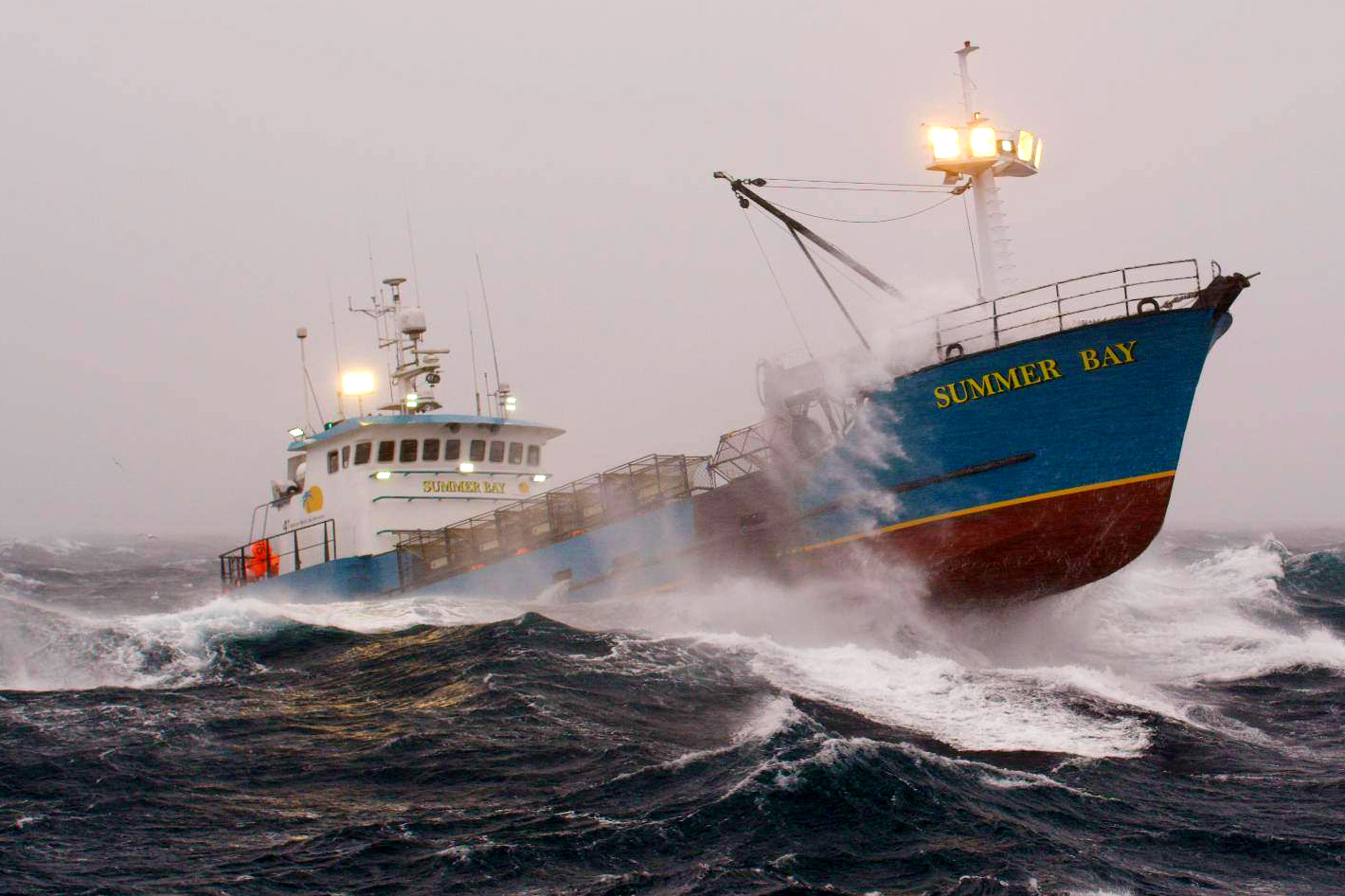 Deadliest Catch returns next April
How can a reality television series that depends on the daily life of fisherman be made if authorities declare there will be no fishing? Will there be a Season 19? The question was asked of Deadliest Catch Executive Producer, Arom Starr-Paul by Deadline and the answer was clear: "Fans can anticipate another great season of Deadliest Catch where we will document our captains as they participate in other sustainable Bering Sea crab and pot fisheries, such as golden king crab, bairdi and cod."
So, Season 19 of Deadliest Catch will start next April, despite the limitations created by the recent announcement. In fact, already in September 2021 the Alaska Department of Fish and Game announced that the Bristol Bay red king crab fishery would be closed for the 2021-22 season, for the first time in 25 years. The announcement came in advance of the management decision-making process, providing the crab fleet time to make any possible adjustments.
The Alaska Department of Fish and Game carefully considered all input from crab industry stakeholders prior to making the decision regarding the 2022/2023 season. While "understanding crab fishery closures have substantial impacts on harvesters, industry, and communities, ADF&G must balance these impacts with the need for long-term conservation and sustainability of crab stocks."
The information provided ADF&G indicates that "management of Bristol Bay red king crab must now focus on conservation and rebuilding given the condition of the stock. Efforts to advance our science and understanding of crab population dynamics are underway. With crab industry input, ADF&G will continue to evaluate options for rebuilding, including potential for sustainably fishing during periods of low abundance. This will allow ADF&G to work on issues related to state and federal co-management, observer coverage, discard mortality, and fishery viability."
"Here and here we go" says crabber Landon Cheney
The National Oceanic and Atmospheric Administration (NOAA) noted, back in October 2022, that "NOAA Fisheries — in close coordination with federal and state partners—is responsible for fostering healthy, productive, and sustainable marine fisheries. Our management process is based on science and conducted according to a process outlined in the Magnuson-Stevens Act. All our stock assessments are subject to a public, transparent, rigorous, peer-review process."
According to NOAA "our best available science indicates that the crash of the Bering Sea snow crab stock leading to the fishery closure was related to the 2019 heat wave in the North Pacific. That heat wave as well as earlier heat waves have been attributed to climate change" adding that "climate change will continue to present challenges to our understanding of marine ecosystems in Alaska and elsewhere, but we have a robust management system that will allow us to adapt."
Despite all the problems, Deadliest Catch is ready to return for Season 19. The confirmation was on F/V Summer Bay's Facebook page. Landon Cheney, Crabber at F/V Summer Bay, wrote on January 3 "Here and here we go! The 2023 fishing season is underway! There will be blood and ice".
Season 19 may be a turning point in the series and a season to watch. With the grounds closed for the two species of crab, what will the Deadliest Catch fishermen be fishing? Deadliest Catch executive producer Arom Starr-Paul says it will be for "other sustainable Bering Sea crab and pot fisheries, such as golden king crab, bairdi and cod." After two seasons missing red king crab fishery and the Bering Sea snow crab, audiences are curious to know - and watch - what will happen to Deadliest Catch.