The Alaska Fisheries Development Foundation announced the first-place winners of the Alaska Symphony of Seafood, and two special awards for the Seattle People's Choice and the Bristol Bay Choice, during Pacific Marine Expo in Seattle Friday, Nov. 18.
The Alaska Symphony of Seafood is an annual competition for new value-added products made from Alaska Seafood. The goal of the Symphony is to encourage innovation through product development. The Symphony helps diversify markets, increase utilization, and keeps seafood relevant to consumers.
The Alaska Symphony of Seafood kicked off on Nov. 16 in Seattle with a private judging session. Each product entered into the competition was grouped into one of three categories: Retail, Foodservice, and Beyond the Plate. This year, the following six special awards will also be given: Grand Prize, Salmon Choice, Whitefish Choice, Seattle and Juneau People's Choice, and Bristol Bay Choice.
Product entries were individually evaluated in each category by a panel of expert judges. The competition enlisted chefs, seafood writers, seafood buyers, and other industry experts to pick the best new Alaska Seafood products of the year. In Seattle, the judges tasted, deliberated and scored all the products. Scoring was based on the product packaging and presentation, overall eating experience, price and potential for commercial success.
This year included a special award, the Bristol Bay Choice, given in partnership with one of the Benefactor sponsors, Bristol Bay Regional Seafood Development Association. The winner is the best sockeye product entered, as chosen by a representative judge of the BBRSDA.
Also on Nov. 16, AFDF held the Seattle Open House in collaboration with the Northwest Fisheries Association. At this event, the guests sampled each product and voted on their favorite product. The votes were tallied that evening and the winner was awarded Seattle People's Choice.
The first-place winners in each category based on the judges' scores, plus two of the special awards, announced today are listed below. More information and photos of the products can be viewed at the winners webpage and all entrants can be viewed at the entrants webpage.
RETAIL: Wild Caught Alaska Salmon with Ribbon Kelp Chimichurri, produced by Peter Pan Seafood.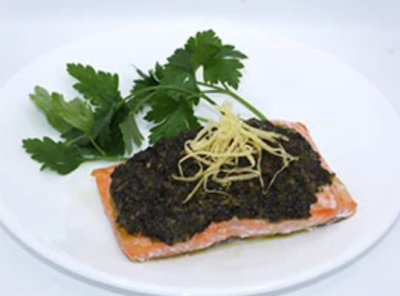 FOODSERVICE: Ocean Beauty Grill House Burger, produced by Ocean Beauty Seafoods.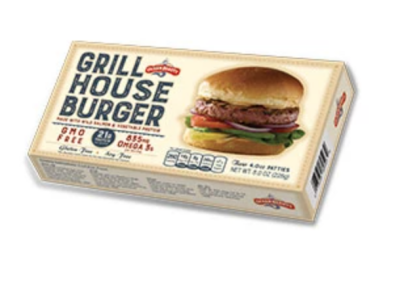 BEYOND THE PLATE: Pure Catch - Wild Alaska Omega-3 Triple Strength, produced by Trident Seafoods.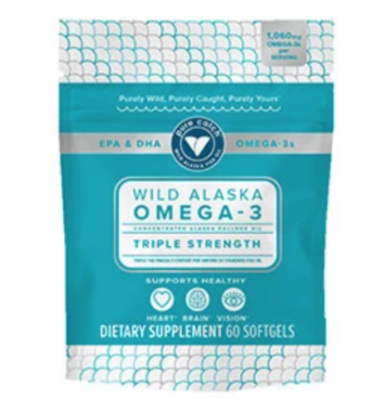 SEATTLE PEOPLE'S CHOICE: Kelp Chili Crisp, produced by Barnacle Foods.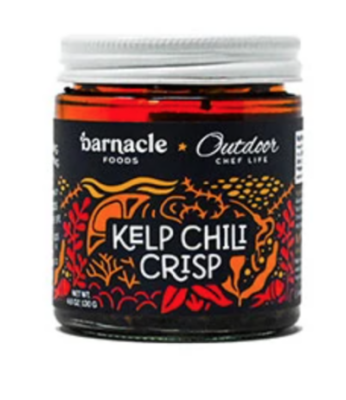 BRISTOL BAY CHOICE: Wild Salmon Chowder, produced by Thunder's Catch.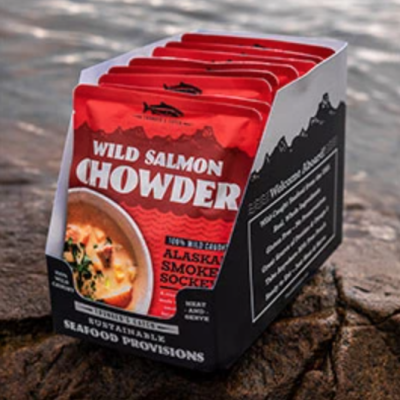 This year's expert panel of judges included: Molly Brown of Holland America Line; Rosa Luquin and Michael Mills of Sysco; David Glass of Big Max Burger Company/Eden Hill Hospitality; Nick Novello of Miner's Landing/Pier 57; BT Thompson of Rogge; Kimberly Valverde of Alaska Seafood Marketing Institute; Daniela Klimsova of BBRSDA; and Cynthia Nims of Mon Appetit LLC.
The first-place winners of each category and the grand prize winner will receive booth space at the distinguished Seafood Expo North America (SENA) in March, airfare to and from the show provided by our sponsor, Alaska Air Cargo, entry into the SENA new products contest, the Seafood Excellence Awards, as well as other promotional benefits.
This year for the first time, all entrants who are interested will also receive initial consulting services with the AFDF Startup Accelerator (formerly the Alaska Ocean Cluster), which could also lead to incorporation into their portfolio of startups. The AFDF Startup Accelerator can help support commercial growth in new companies.
All the winners, including the first, second and third places in each category and all six special awards, will be announced on Feb. 23 at the Symphony Awards Ceremony and UFA Legislative Reception in Juneau, Alaska, co-hosted with the United Fisherman of Alaska.
AFDF thanked all of the sponsors that make this important event possible each year. Major sponsors this year include: Alaska Seafood Marketing Institute, Bristol Bay Regional Development Association, Alaska Air Cargo, At-Sea Processors Association, Marine Stewardship Council, Aleutian Pribilof Island Community Development Association, American Seafoods, Bristol Bay Economic Development Corporation, Genuine Alaska Pollock Producers, Global Seafood Alliance, Kwik'Pak Fisheries, Marel, Matson, Northwest Fisheries Association, Pacific Seafood Processors Association, Trident Seafoods, UniSea, and United Fishermen of Alaska.