As hard as it is to believe, it's been two years since the commercial fishing industry has gotten together in Seattle for the Pacific Marine Expo. During that time, Nationalfisherman.com and the National Fisherman Magazine have increased their coverage and utilized new video and webinar formats to keep the industry up to date with the latest trends in technology, federal regulations, accidents and overall commercial fishing market statistics, but nothing takes the place of face-to-face interaction at a live event.
Thankfully, the largest commercial marine trade show on the West Coast is set to take place in 2021 at Lumen Field Event Center in Seattle. Scheduled to run from Thursday Nov. 18 through Saturday Nov. 20, buyers from Alaska to California have come to rely on the event for everything they need, highlighting just how important the show is to everyone in the commercial fishing and commercial marine industries.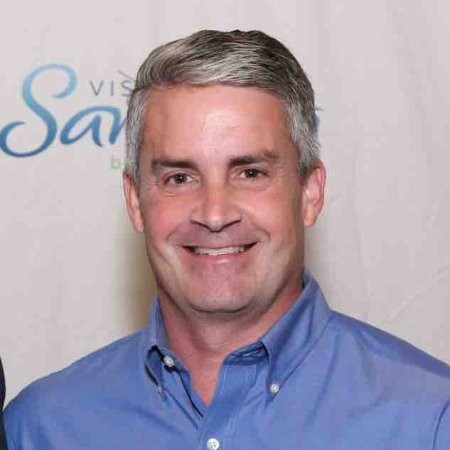 As the Group Vice President of Commercial Marine for Diversified Communications that organizes Pacific Marine Expo, Bob Callahan has heard all of that feedback about the importance of the event. It's why he's previously talked about how he's looking forward to bringing the conversations that have been happening over video and on webinars to the show floor this year in Seattle. With PME fast approaching, we caught up with him to more fully detail what it will mean to enable these in-person conversations in a safe manner, how he positions the value of the event, what he's most looking forward to and more.
National Fisherman: Ultimately, what is it that makes PME such a distinct and important event to the commercial fishing industry?
Bob Callahan: At Pacific Marine Expo, commercial fisherman can see, touch and experience the latest technology in marine engines, propulsion, electronics, safety gear. For the deckhand looking to grow in the industry, learning what it takes to operate a fishing vessel is available. Then you add in the networking and sharing of industry knowledge and catching up with old friends, the show becomes high energy, excitement and something for everyone. You cannot get that experience online or on a Zoom call.
We've all been on way more Zoom calls than we had been the last time PME was held, so what ways will attendees be able to learn about and explore some of the shifts and changes that have taken place in the industry on the show floor of PME?
A tradeshow like Pacific Marine Expo mirrors the economic health and progression of an industry. I am happy to say the industry is doing very well as we have nearly 400 companies set to display product on the show floor. Attendees who navigate the floor I guarantee will come out with new ideas to better inform on business decisions, improve profitability and sustainability.
Beyond the show floor we have a robust education program open to all participants. The sessions cover a variety of topics including sustainability, safety, impact of offshore wind and the latest on Pebble Mine.
As an organizer, what does your commitment to the health and safety of attendees and exhibitors mean?
The health and safety of all show participants is top priority of Pacific Marine Expo. We take proactive steps to follow policies and guidelines of the CDC and state and local authorities to ensure a safe and rewarding in person experience for all. We are confident everyone can meet safely in Seattle. We meet regularly with local officials and the outstanding Lumen Field team to make sure we incorporate all policies and procedures to create a safe environment.

What can you tell us about the All Secure Standards that Diversified Communications had adapted?

On top of these guidelines set by local officials, show management has developed internal standards we follow to enhance the safety of PME participants. These are best practices developed by multiple events industry associations. The standards covering physical distancing, cleaning and hygiene, protection and detection and communication practices, are posted on the Pacific Marine Expo Website. Our goal is to create safe spaces where people can connect learn and grow.
We've obviously seen and been part of numerous digital and virtual initiatives to stay connected when coming together in person wasn't an option. What are some examples of networking and collaboration that can only take place in person?

Pacific Marine Expo is such a high-energy positive environment. Beyond the interaction on the show floor and education sessions, commercial fisherman wrap up the day with a Happy Hour. Bars are placed throughout the exhibit hall offering complimentary beer and wind as well as soft drinks. Each bar will give out Seattle Seahawk tickets in a raffle for Sunday's game against the Cardinals.

Ultimately, how do you position the value of face-to-face events versus any other way people in the industry can make the necessary connections for their business?
At the show we see entire crew teams walking together or gathering in a booth hovering over a product discussing and collaborating how the product can work on their boat. Then there is a healthy interaction between the team and the manufacturer that can either build trust or not. You cannot get that anywhere else than in person interaction.
Anything that you're especially excited to see or be part of at this year's event?
It has been a challenging two year's not organizing Pacific Marine Expo. Our company has already hosted 4 events this past September. What stood out the most at these events is seeing the excitement on everyone's face getting back together, discussing what they have been through during the pandemic, but overall just the excitement to be back with their industry associates and old friends. We've all been through a lot and this show taking place stands as progress to getting our lives back to normal.

What's one thing you'd say to someone that isn't sure coming out to PME is going to be a worthwhile trip for them or their business?
As I mentioned earlier, we have already run four events in September with our health and safety measures in place hosting 1,000's of participants. We have not had one incident or report of anyone getting Covid-19 during or after the show. We've created an awesome event with your health and safety in mind that is guaranteed to inspire while connecting you face to face with customers, suppliers and old friends. Come along and join the fun! We are going to have a great three days.

You can register now to attend the Pacific Marine Expo