Twin Disc Incorporated
Twin Disc, Inc. designs, manufactures and sells marine and heavy-duty off-highway power transmission equipment. Products offered include marine transmissions, azimuth drives, surface drives, propellers, and boat management systems, as well as power-shift transmissions, hydraulic torque converters, power take-offs, industrial clutches, and control systems. The Company sells its products to customers primarily in the pleasure craft, commercial and military marine markets, as well as in the energy and natural resources, government, and industrial markets. The Company's worldwide sales to both domestic and foreign customers are transacted through a direct sales force and a distributor network. For more information, please visit www.twindisc.com.
Our Products
Learn more about some of our products.
Hybrid Ready Marine Transmission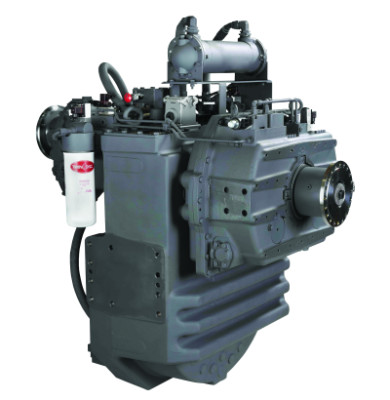 Twin Disc hybrid propulsion systems combine electric motors and diesel engines, enabling switching between the two or using both for a power boost. Electric operation, practical at low power and speed, cuts fuel use and emissions. Hybrid uses include vessels with long waits between jobs (tugboats, pilot boats); those regularly operating at slow speeds (patrol boats, survey vessels); and those whose low full-power requirements let them rely on less costly diesel plus power boosts.