Where We Stand: Offshore Wind and the U.S. Commercial Fishing Industry
On-demand Webinar | (Recorded)
"The request from Vineyard Wind for more time to change its construction and operations plan for the bigger GE turbines brought speculation, dismissed by Vineyard Wind, that the company was buying time to push the final permitting decision into the first days of a Biden administration.
But the net effect is likely to do just that, moving it into a much more favorable political climate."
-National Fisherman, Dec 15, 2020
About the Session: This free webinar will look at recent developments in U.S. Offshore Wind and its effects on the commercial fishing industry in a changing political climate. We will discuss the latest on the precedent setting Vineyard Wind project, including the recent request that triggered an important announcement from the Department of Interior, as well as what we should we expect from the next administration and it's approach to wind power.
Join Associate Editor Kirk Moore and a panel of experts to hear where the commercial fishing industry currently stands regarding Offshore Wind development and the best path forward for the future.
(For those who sign up but can't join us live, the recording of the session will also be available.)
---
Speakers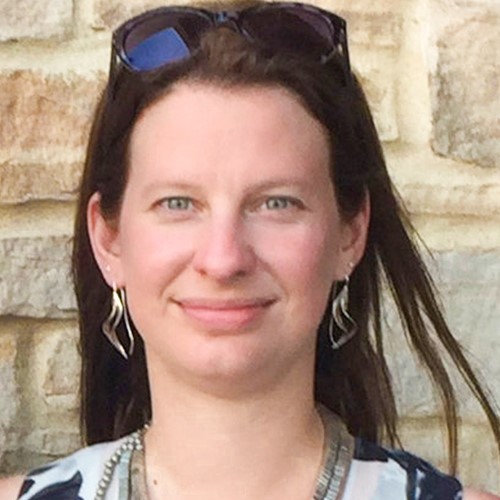 Annie Hawkins
Annie Hawkins has spent her career working to improve ocean resource management through advocacy and regulatory initiatives. Prior to joining the Responsible Offshore Development Alliance (where she is the executive director), she provided government relations support to a variety of fishing industry and ocean technology clients with a Washington, D.C., law firm. She previously held positions in fisheries management and marine regulation, including at the New England Fishery Management Council and NOAA's Large Marine Ecosystems program. Throughout her career, she has specialized in working with public and private sector partners to develop practical, science-based solutions to business, policy, and environmental challenges.
Annie holds Juris Doctor and Master of Marine Affairs degrees from the University of Washington and a B.A. in Conservation Biology and Political Science from the University of Wisconsin.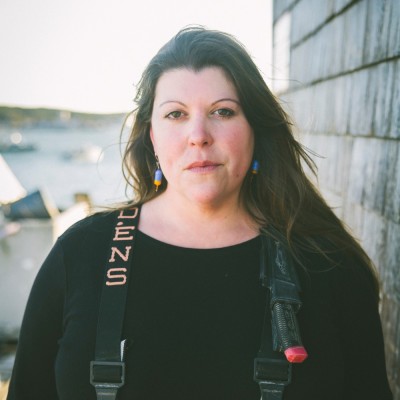 Genevieve McDonald
Genevieve McDonald is a commercial lobster boat captain in Stonington, Maine, and a member of the Maine House of Representatives. She serves as the House chair of the Government Oversight Committee and on the Joint Standing Committee on Marine Resources. She is the Downeast Region Representative on the Maine Lobster Advisory Council and a member of the Maine Climate Council.
Genevieve is a fisheries liaison for New England Aqua Ventus, a partnership between Diamond Offshore Wind, RWE, and University of Maine researchers to test and develop Maine's offshore wind power technology.
Genevieve is a summa cum laude graduate of the University of Maine with a B.A. in university studies and a minor in Maine studies, and the parent of twin daughters, Evalina and Elise.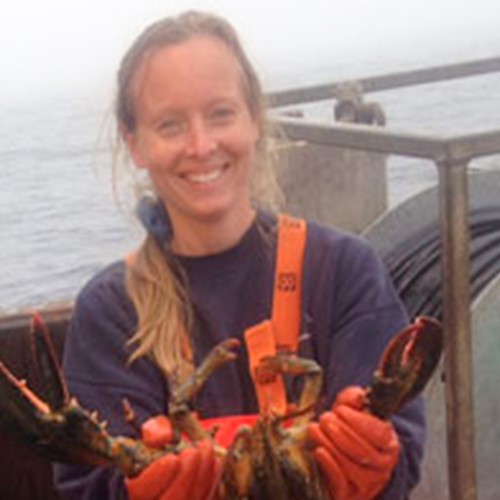 Meghan Lapp
Meghan Lapp is the fisheries liaison for Seafreeze Ltd., the largest producer and trader of sea-frozen seafood on the U.S. East Coast. Seafreeze operates two freezer trawlers out of North Kingstown, RI, that harvest species such as squid, mackerel, butterfish and herring. Meghan is a member of the New England Fishery Management Council's Herring and Habitat Advisory Panels, a member of the Mid Atlantic Fishery Management Council's Mackerel, Squid, Butterfish Advisory Panel and Ecosystems and Ocean Planning Advisory Panel, and a member of the Atlantic States Marine Fisheries Commission's Menhaden Advisory Panel. She is now also the General Manager of Seafreeze Shoreside, a fish house in Point Judith, Rhode Island.
Jim Lovgren
Jim Lovgren is a third-generation fisherman and owner of the F/V Shadowfax, a 75-foot trawler operating out of New Jersey. Jim was president of the Ocean County Farm Bureau for over 25 years and on the board of trustees of Clean Ocean Action for more than 20 years. He was also a member of the Mid-Atlantic Fishery Management Council from 2000-04, in which he served on numerous Mid-Atlantic and New England fishery management committees. Currently he serves on a number of state and federal fishery advisory panels, along with ROSA. Jim was a National Fisherman highliner in 2006.
Brad Warren
Brad Warren grew up picking mussels off the rocks for picnics with his family and listening to his grandparents' bittersweet recollections of fishing and home-canning Columbia River salmon in Oregon. "By the time I was a kid, a lot of those mussels and salmon were gone. I guess you could say we found out why habitat matters."
After more than 25 years as a fisheries journalist and consultant, in 2007 Brad founded Global Ocean Health, originally a joint ocean acidification initiative of the Sustainable Fisheries Partnership and the National Fisheries Conservation Center. Now solely a program of NFCC, it helps seafood producers, resource-dependent communities and scientists to understand OA, document its consequences, and protect fishery resources and ecosystems.
Brad began working as a journalist covering fisheries and natural resource management in 1980. Among other publications, he was a correspondent and editor for National Fisherman from 1981 to 1996, and later became editor and publisher of Pacific Fishing (1996-2004). He has served as an adviser and consultant on resource management to the U.S. National Marine Fisheries Service, the U.N. Food and Agricultural Organization, and for industry, tribal, and conservation groups.
---
Moderator

Kirk Moore, Workboat Associate Editor
Associate Editor Kirk Moore was a reporter for the Asbury Park Press for more than 30 years and a 25-year field editor for NF before joining our Commercial Marine editorial staff in 2015. He wrote several award-winning stories on marine, environmental, coastal and military issues that helped drive federal and state government policy changes. Moore was awarded the Online News Association 2011 Knight Award for Public Service for the "Barnegat Bay Under Stress," 2010 series that led to the New Jersey state government's restoration plan. He lives in West Creek, N.J.