Developing Vessel Procedures and Performing Symptomatic Crew Assessment in the Midst of COVID-19
On-Demand Webinar | (Recorded)
COVID-19 has and will continue to reshape the way entire industries function, and commercial fishing is no different. The Discovery Health MD Team has put together a COVID19 Vessels Procedures and Flowchart for Assessing Symptomatic Crew document to help commercial fishing captains and companies develop protocols for dealing with COVID-19 on vessels and with their crew. While it is not intended as a standard of care or as an industry standard, it can be a resource to help captains and crews determine how to best move forward. Join Ann Jarris, MD, MBA, FACEP as she explains how this resource can help crews work through these challenging and rapidly developing issues. Live audience questions will be answered toward the end of the event.
---
Speaker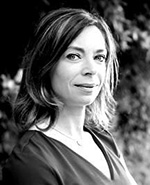 Ann Jarris, MD, MBA, FACEP
Dr. Ann Jarris is the co-founder and Chief Executive Officer for Discovery Health MD. She is a Board-Certified Emergency Medicine physician in Seattle. Dr. Jarris has expertise in remote medicine and telemedicine, seeking to integrate innovative technologies into healthcare and to drive health information into the hands of the consumer.She believes medicine is ready for a more proactive approach. Dr. Jarris has sailed as expedition physician to Antarctica with Quark expeditions and has family working in the commercial maritime industry. Keeping mariners safe and healthy at sea is her passion.
---
Moderator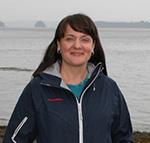 Jessica Hathaway, Editor in Chief, National Fisherman
Jessica Hathaway is the editor in chief of National Fisherman. She has been covering the fishing industry for 13 years, serves on the Alaska Seafood Marketing Institute's Communications Committee and is a National Fisheries Conservation Center board member.