All in the Name of Fresh Fish Quality
On-demand Webinar | (Recorded)
Consumers have changed their attitudes and values towards seafood and how it is caught, processed and purchased in our local markets. And we owe it to them to provide the freshest product possible for their plates. The best way to obtain that freshness is not always known, but one way to quickly improve freshness could be to start using insulated containers with covers and ice onboard your vessel.
As well, the sustainability of our fisheries is something all of us are concerned about as fish stocks rise and fall. As such, we need to think about better ways of taking care of the fish we take from the sea. We need to treat our fish catch with the utmost of care to provide the freshest, firmest quality fish to the consumer.
A key component to providing fresh fish is to reduce core temperature quickly within the first hour out of the sea and is crucial to the quality of the fish catch. By handling the fish with care as soon as it is harvested and placing it in containers with ice onboard vessels, we can lower the internal temperature quickly and minimize ice melting to assure of the freshest quality possible and minimize cost of ice.
At the same time, by using containers we are creating an environment that is safer for our deck workers. Keeping our employees safe is a priority and using containers can assist in this endeavor. Using containers with volume capacity of around 300 – 600 L can also reduce landing times by a factor of 5-10 compared to using 70-90 L single walled hand crates, thereby increasing efficiency.
In conclusion, by placing freshly harvested fish into containers with ice quickly to reduce core temperature, we can assure consumers of the freshest quality possible and increase safety and efficiency at the same time.
---
Speaker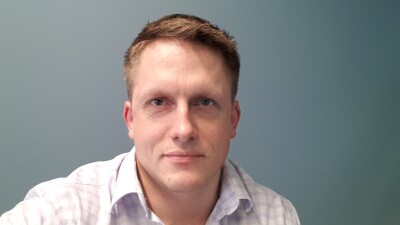 Björn Margeirsson, Ph.D.
Research Manager, Saeplast
Associate Professor, University of Iceland
Björn Margeirsson holds a PhD in mechanical engineering and has worked in research and development at Saeplast since 2013 after six years at Matis – Icelandic Food and Biotech R&D.

His research interests include fresh fish handling, chilling, super-chilling, food packaging and heat transfer modelling and has taught Fish Processing Technology and Food Engineering at the University of Iceland since 2007.