The month of August featured an array of interesting news stories on nationalfisherman.com, including data on seafood and grocery inflation, VMS technology, multi-hull vessels and much more in the world of commercial fishing.
What follows are the top 10 online stories from nationalfisherman.com, according to reader views, starting with number 10 and finishing with the number-one story in August:
#10 'Miss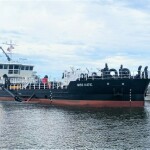 Katie' dredge arrives at the Outer Banks: A shallow-draft hopper dredge that has been under construction in Morgan City, Louisiana, since March 2021, Miss Katie has officially arrived on the Outer Banks of North Carolina.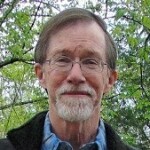 #9 Greetings, NF readers!: The new executive editor of National Fisherman asks, "How can I and the rest of the NF team help you be more successful in 2022 and beyond?"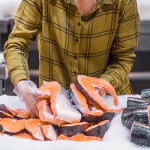 #8 Shoppers buying less fresh seafood due to inflation: Seafood inflation in grocery stores across the U.S. has been sky-high in recent months, and shoppers are buying less as a result.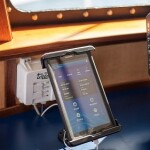 #7 New developments in VMS hardware: Numerous VMS hardware suppliers have been approved by NOAA, including SkyMate and Woods Hole Group – two companies expanding their equipment capabilities and finding niches that serve commercial fishing.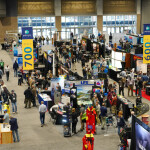 #6 Registration opens for Pacific Marine Expo – the West Coast's largest commercial fishing and marine trade show: The 2022 Expo will feature an exhibit floor filled with the latest in equipment and services from top industry manufacturers and suppliers, plus a free education program on topics such as marine safety, business management, regulatory issues, technical advancements and more.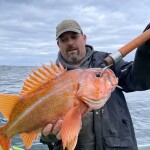 #5 At sea - Oregon dory fishermen brave the waves before they can fish: The Pacific City dory fleet has been around for decades. In 1979, when this writer first heard about the fishery, it was mostly a commercial endeavor pursued with homemade boats.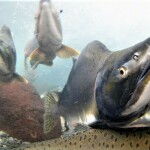 #4 Alaska's far north fisheries make a comeback: As of August 18, the preliminary numbers for the Kotzebue area had hit 354,000 chums, and if the two shoreside processors continued operating until the end of the month, the area could see a near-record harvest.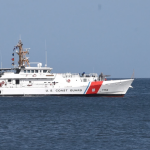 #3 One dead after Coast Guard cutter, fishing vessel collide off Puerto Rico: The U.S. Coast Guard Cutter Winslow Griesser and the 23-foot commercial fishing vessel Desakata collided Monday afternoon about four nautical miles north of Dorado, Puerto Rico.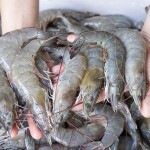 #2 US seafood inflation overtakes record grocery inflation: Overall grocery inflation in the U.S. reached a record in July, but inflation for seafood products outpaced total grocery inflation, according to new data.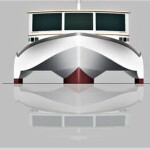 #1 Rising fuel prices might attract fishermen to fuel efficient multi-hull vessels: With boats in fisheries like New England lobster and Bristol Bay salmon getting progressively wider, and fuel getting more expensive, some boat designers believe it's only a matter of time before fishermen embrace multi-hull vessels.