Alaska Salmon Fishermen on a Warming Planet: Adversity, Opportunity and Transition
On-demand Webinar | (Recorded)
Alaska's commercial fishermen are no strangers to uncertainty. Dynamic seafood markets, variable weather, and changing ocean conditions have all challenged fishermen for generations. As we know, strategic preparedness for multiple scenarios is a prerequisite for a successful livelihood derived from the sea. This is why we believe fishermen bring critical experience and insight to the table when it comes to developing the solutions and policies that will be needed to address climate change.
Climate change is already impacting and shaping Alaska's salmon fishing industry and coastal communities. Loss of habitat and rapid change in the oceans and salmon web are forcing adaptation and mitigation strategies ahead of perhaps any other industry.
Join us for a panel discussion that provides the latest scientific data, policy alternatives, and perspectives from commercial fishermen who are stepping up to lead the charge for climate adaptation and solutions. The panel will be moderated by Molly Mayo, a senior partner and mediator with the Meridian Institute who also co-owns a Cook Inlet setnet salmon operation. Each panelist will share the most interesting and relevant climate observations from the last year, the policy mechanisms that they find most compelling for solutions, and offer thoughts on how fishermen, scientists and decision makers can work together to ensure that Alaska's salmon and other commercial fisheries are prepared for the unknown changes ahead.
---
Speakers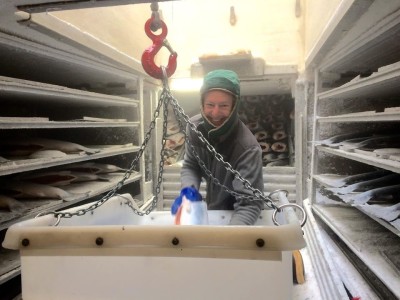 Thatcher Brouwer
Commercial Fisherman and House Resources Committee Aide to Alaska State Rep. Geran Tarr
From May through October Thatcher fishes in Southeast Alaska for lingcod, chinook and coho salmon, and spot prawns, from his old wood freezer troller, the F/V Deep Sea. In the winter months works for the Alaska State Legislature. The past four years Thatcher has been Representative Geran Tarr's House Resources committee aide. Thatcher also serves as a board member on the Alaska Trollers Association and Douglas Island Pink and Chum Hatchery boards as well as on the local Juneau Douglas Fish and Game Advisory Committee.

Tobias Schwoerer
Salmon Tipping Points Project Principal Investigator
Tobias Schwoerer is an Assistant Research Professor of Natural Resource Economics at the University of Alaska Fairbank's International Arctic Research Center. With a diverse background in economics and the natural sciences, his research explores human dimensions of sustainable systems with the objective to inform policy through applied economic analysis and data-driven decision making. Some of his recent projects investigate human response to environmental change. He has also led a range of projects assessing the economic value of the environment to local livelihoods, analyzing alternative energy options in collaboration with rural communities, and measuring the contribution of Alaska's basic sector industries to the overall economy.

Ephraim Froehlich
Founder, AKWA-DC LLC
Ephraim Froehlich was born and raised in Juneau, Alaska. He holds a bachelor's degree in government from Dartmouth College and a J.D. from the University of Maryland School of Law. Froehlich worked for United States Senator Lisa Murkowski in Washington, D.C. as lead policy advisor on fisheries, wildlife, maritime transportation, environmental change, and the Arctic. He next joined Alaska Governor Bill Walker's administration as senior advisor on fish and game and as the deputy director of federal relations. In 2018, Froehlich served on the board of the Alaska Seafood Marketing Institute. Froehlich founded AKWA-DC LLC in 2019, a policy consulting firm focused on fisheries, maritime, and the environment. He enjoys getting outside whenever possible with his sons and partner to camp, hike, and fish and is an avid soccer and basketball player.

Eric Ward
Statistician, Northwest Fisheries Science Center and Affiliate Professor, University of Washington
Eric is a statistician / quantitative ecologist at the Northwest Fisheries Science Center (NOAA) in Seattle and an affiliate professor at the School of Aquatic and Fishery Sciences (SAFS) at the University of Washington. He works on a wide range of statistical problems – population dynamics, extinction risk, conservation genetics, fisheries stock assessment, reproductive success studies, etc. Most of the species he studies are fish, but he also works with data from marine mammals, seabirds, and turtles. Much of his recent modeling interests have been pursuing applications of multivariate state-space time series and spatio-temporal models, isotope mixing models, and Bayesian model selection techniques.

Ann Robertson
Legislative Assistant for U.S. Senator Lisa Murkowski
Ann Robertson serves as a legislative assistant for U.S. Senator Lisa Murkowski, and is responsible for policy work related to fisheries, oceans, and climate science. Hailing from Juneau, Alaska, Ann joined the Murkowski office in February 2018 as a NOAA Sea Grant fellow before moving into a staff role on the Senator's legislative team. Ann holds a BA in Earth Science from Vassar College and a Masters of Environmental Management from the Yale School of the Environment. Before coming to Washington, Ann spent four years in Juneau working as a research technician with NOAA Fisheries on multiple projects, including Arctic nearshore fish energetics. She has experience gillnetting in Southeast Alaska's commercial salmon fishery.
---
Moderator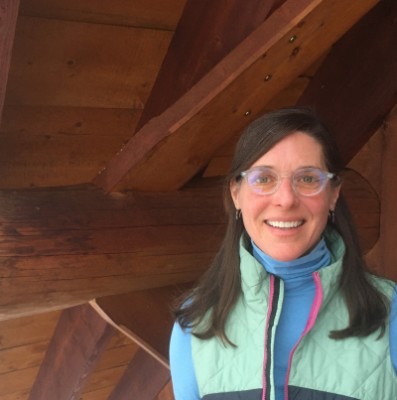 Molly Mayo
Senior Partner, Meridian Institute
Molly Mayo is a Senior Partner at Meridian Institute, based in Talkeetna, Alaska. For more than 25 years, she has been a trusted advisor and facilitator for diverse groups working collaboratively to advance sustainable solutions to fisheries and marine conservation, freshwater issues, agriculture and food systems and other pressing challenges facing our communities. Molly provides strategic planning and process design expertise to help partners work together to focus and implement complex projects that involve diverse interests. Molly is committed to the idea that building trusted relationships among uncommon partners and creative approaches to problems can make great things happen and pay-off far into the future. Molly and her husband co-own a Cook Inlet setnet salmon operation.