2021 Fishing Season Forecast
On-demand Webinar | (Recorded)
The industry is preparing for a second busy summer season in the shade of the pandemic, changing strategies for coping with highly infectious strains, vaccines, and a covid-dominated marketplace.
What does this mean for fishermen, operators and processors? Will these factors change the way we fish and how we deliver the catch this season? How can the industry prepare for the inevitable market changes?
Join us for a panel discussion that incorporates the latest science and data, vaccine schedules, best practices, and predictions for the 2021 domestic fishing industry and market landscape.
Our panelists bring a wide range of expertise to deliver a bird's-eye view of the coming season — including gear and yard work, vaccines and quarantines, best practices onboard and while delivering, and an outlook for the domestic seafood market.
---
Speakers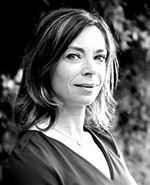 Ann Jarris, MD, MBA, FACEP
Dr. Ann Jarris is the co-founder and Chief Executive Officer for Discovery Health MD. She is a Board-Certified Emergency Medicine physician in Seattle. Dr. Jarris has expertise in remote medicine and telemedicine, seeking to integrate innovative technologies into healthcare and to drive health information into the hands of the consumer.She believes medicine is ready for a more proactive approach. Dr. Jarris has sailed as expedition physician to Antarctica with Quark expeditions and has family working in the commercial maritime industry. Keeping mariners safe and healthy at sea is her passion.

Leigh Habegger
A native North Carolinian, Leigh Habegger is based in Washington, D.C. where she serves as the Executive Director for the Seafood Harvesters of America, a national commercial fishing association representing fishermen from Alaska to Maine on federal policy issues. She has extensive experience in fisheries management, coastal restoration, and ocean policy having spent time working on the Hill, in the private sector, and non-profit sector. Leigh holds a Masters of Marine Affairs from the University of Rhode Island and a B.S. in Biology from UNC-Chapel Hill.

Delmas Whittaker, Sr. Manager, Fishing and Commercial Vessels
Delmas is responsible for maritime operations and facilities management of Fishermen's Terminal (Home of the North Pacific Fishing Fleet), Salmon Bay Marina (170 slip Recreational Marina), and Maritime Industrial Center (three mooring docks for commercial fishing vessels). After serving a distinguished 25-year career in the United States Navy, Delmas joined the Port of Seattle in 2008. He managed logistics at Seattle-Tacoma International Airport for nearly a decade before taking on a senior role in the maritime division.

Andy Wink
Andy Wink is Executive Director of the Bristol Bay Regional Seafood Development Association (BBRSDA), which seeks to enhance the value of Bristol Bay's salmon fishery through marketing activities, quality improvement, habitat protection and other efforts. Mr. Wink is also an economist who has spent his most of his career focused on the Alaska seafood industry and analyzing market conditions for the industry's products. He was named top fish economist four years in a row by Alaska Fish Radio before joining BBRSDA in 2018.
---
Moderator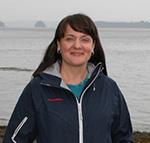 Jessica Hathaway, Editor in Chief, National Fisherman
Jessica Hathaway is the editor in chief of National Fisherman. She has been covering the fishing industry for 13 years, serves on the Alaska Seafood Marketing Institute's Communications Committee and is a National Fisheries Conservation Center board member.